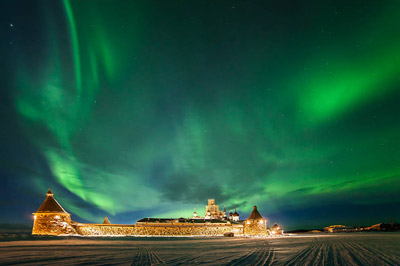 "Polar Trans" LLC offers you to consider the freight carriage services destination Solovki from both Arkhangelsk and any other vendor location.
We perform the regular cargo shipment according stable schedule on line shipping foundation.
We accept all freight types for carriage, including:
Construction materials (concrete goods, bricks, cement, construction mix, glass wool and others)
Sawn goods
Pipes
Automotive vehicles (cargo-truck and motor-cars), boats, motorboats, yachts
Utilized cargo in ISO containers (three-tons, five-tons, ten-foot, twenty-foot, and forty-foot)
Big-bags cargos (cement, gravel, sand, rock stone, expanded clay and others)
Powerhouses, wheelhouses, holding capacities
We accept the cargo for carriage in vendor location or in Arkhangelsk port, store cargo till its delivery to Solovki, in the next stage; we will deliver it to the Solovetskie Islands by sea, discharge it, and perform the further delivery to your address, if necessary.
We provide empty containers by your request and perform the cargo packing.
| | |
| --- | --- |
| | Contact an employee commercial department 8 800 100 87 64 |
Send request