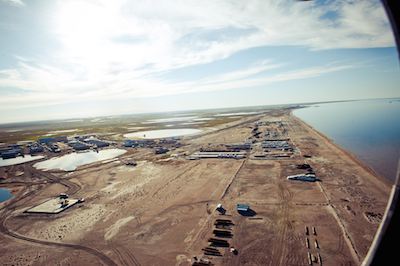 One of the major advantages of sea freight and shipment is the ability to perform delivery in the geographical zones inaccessible to other transportation types.
"Polar Trans" LLC delivers various cargoes from the Arkhangelsk seaboard port to the ports and harbors of the White and Barents seas, such as Varandey, Kharasavey, Karatayka, Anderma, Belushya Guba (Novaya Zemlya), Franz Josef Land, etc.
Most ports and port stations of White and Barents Seas is not equipped by berths, crane equipment and approach channels, capable of proper port calls and vessels' processing.
For cargo delivery to such points, we use the following technical equipment:
Shallow-draft barge-platform with a mobile crane equipment
Ramped barge-platform for the delivery of self-propelled machinery, as well as heavy-lift and oversized cargo
Shallow-draft tugboat fleet
Shallow-draft vessels with crane equipment
Floating cranes with 5 to 100 tons capacity
Specialized equipment designed for loading and unloading and ro/ro cargoes
By your request, we will offer you the best cargo's transportation options, guarantees its safety and timeliness of transportation.
| | |
| --- | --- |
| | Contact an employee commercial department 8 800 100 87 64 |
Send request